About Us
OUR FIRM
If you are in need of expert security consulting for your facilities or personnel, Gralion can help. Gralion, LLC is a security consulting firm specializing in Crime Management, Security Program Development, Security Risk Assessments, Site Security Surveys, Threat Analysis, and Security Training. Our consulting team has experience providing excellent service to a wide variety of clients.
The name GRALION (grey-lee-uhn) is a combination of the words "granite" and "lion," both of which represent strength, protection and stability.
OUR PEOPLE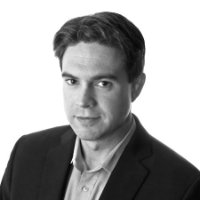 Russell Law, Senior Consultant
Equally at home leading a crisis management exercise for an international healthcare corporation or creating a security master plan for a K-12 school, Russ Law excels at helping his clients work through security challenges using a realistic approach to technical and procedural security solutions.
Russ is a native Texan who spent 10 years in a leadership role with ExxonMobil corporate security, supporting ExxonMobil's business operations throughout the world.  In his over 15 years of experience, he has led teams in executive protection, security operations, code-of-conduct investigations, intelligence analysis and crisis management. Russ has conducted security risk assessments for facilities in the US and abroad, including critical infrastructure.
He is active in the security community, having served as Chair of the ASIS International Greater-Atlanta Chapter, a member of Infragard and a graduate of the FBI Citizens Academy.  Russ holds a Physical Security Professional (PSP) certification through ASIS International. He is also a co-founder of Verensics, a next-generation personnel vetting solution.
OUR RESOURCES
Gralion maintains strategic alliances with a wide range of security experts to provide solutions for your security challenges. Throughout their careers, our consultants have developed and maintained relevant contacts with government, law enforcement and industry groups. Our wide network allows us to effectively provide security solutions to the dynamic threats that impact the safety and security of your personnel and assets.